Like many bloggers, I've had my ups and downs in the blogosphere. Some days I've been excitedly making plans about what I could write about or how I could develop my blogging skills, maybe by learning more about photography, attending blogging courses and meeting up with other like-minded bloggers. Other days I've been a bit 'meh, blogging schmogging'. And sadly, it's been more of the latter vibe lately.
My despondency is down to many reasons I guess. The main one being that I get bored very, very easily and change my mind like My Teen changes hair colour (A LOT!) And so, when I think that I'm not making in-roads or I'm not really making a difference or nobody is actually interested in what I write about anyway, then it just reinforces my CBA (can't be arsed) attitude. Blimey. That sounds so bad doesn't it? I've always taught my kids to think positively and try hard at what they love…not just to throw hard work away. And that's what I was thinking of doing with this blog. Giving it all up.
I know that there are millions of people out there who wouldn't care – or even notice – if I never wrote another blog post again, but now that my blog has been shortlisted in the Most Innovative Content category in the 30 Plus Awards which have been set up by the lovely and very talented Hayley Hall aka London Beauty Queen, founder of the Thirty Plus Blogger Collective (deep breath.) Well, well, lookey here, I suddenly seem to have reclaimed my blogging bounce!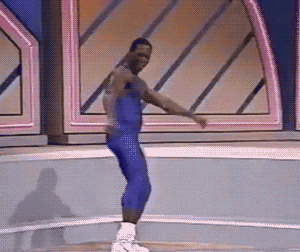 The judges who compiled the shortlisted bloggers in each category are literally, as far as I'm concerned, forces of nature in the world of blogging and beyond so, to be recognised by these women has really made me think 'hey, maybe I do have something interesting to say and share with others' So, I reckon I should take it as a sign to carry on doing what I actually really enjoy doing (when I can get that little lazy arsed voice out of my head) and keep on blogging!
There are lots of great voices out there, writing really interesting and enjoyable content about all sorts of things that you might want to read about. There's family, craft, beauty, fitness, travel, art, fashion, parenting, business, interiors, relationships…in fact, life in general. And the Thirty Plus Collective makes us all realise that interest in the good stuff doesn't stop when you hit 30 (or even 50 in my case) So why not have a look at Thirty Plus collective HERE
And, ahem, while you're there, you can drop me a vote HERE if you're so inclined 😉 I would be most grateful!
Good luck to everyone involved as you are all very deserving of the awards! Join the conversation @wearethirtyplus #30plusblogs #30plusawards.
SaveSave